SUN SPRAIN
---
Webcomic by Kell Skriver
🌦️12/21/22 - Chapter 1 began
🌦️??/??/23 - Chapter 2 begins
About the Comic
Beat, swallowed by the sun and spat back out, tries to survive in spite of his peculiar sun damage.
After an injury on one of their several daily runs to keep the sun-bleaching of his body at bay, Beat comes back into contact with his estranged best friend, Brad, who offers him a place to stay while he heals. The two rekindle their connection, and though they feel ready to begin a life together, Beat's connection to the sun seems to be taking his body away.
---
Sun Sprain is a romance/personal drama taking place in the modern day (albeit without covid). It deals with themes of identity, neurodivergence, attachment, and the ongoing struggle of
self-acceptance.
The story has been in general development since August 2020 and has been in true development since May 2021. Drawn in multiple mediums including digital, ink, colored pencil, watercolor, and various mixtures of each.Sun Sprain is a personal project and will remain online for as long as humanly possible.
Characters
Beat
He/They, NonbinaryA vagabond originally from Spokane, Washington. Beat is connected inexplicably to the sun after giving it his trust.Stubborn and thoughtful to a fault. Beat does exactly what he wants and says exactly what he feels, but will usually cause social blunders. Instead of facing his decisions, he wants to run from them.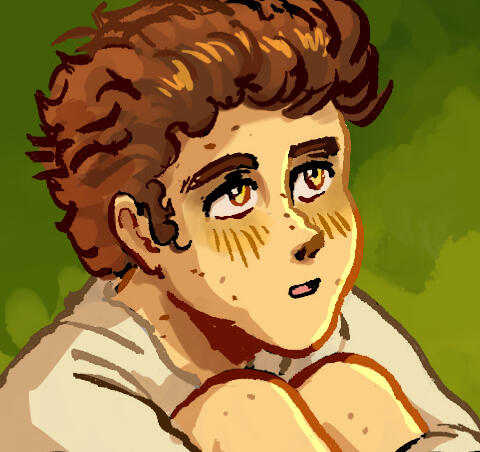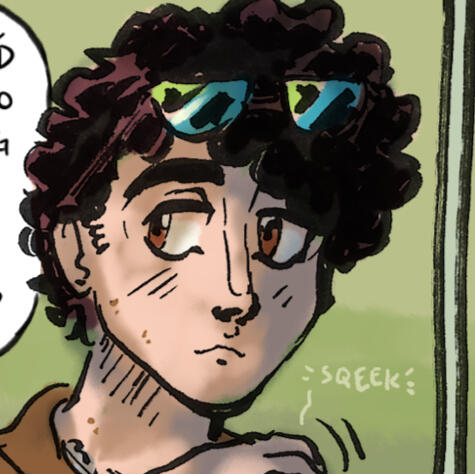 Brad
He/Him, Trans maleA communications graduate working as a remote HR manager & a part-time dog-walker originally from Shoreline, Washington.Brad is working to take control of his life back after things fell apart. His struggles with relapse and anxiety are kept private. Introverted and tender, Brad's dream is to work in LGBTQ+ activism and adopt a dog.